Redline is a fish/mermaid who always has a red Outline.
Overview
[
]
Redline is incredibly silly and interacts with most Drooodlers. She is friendly with most people, and perhaps a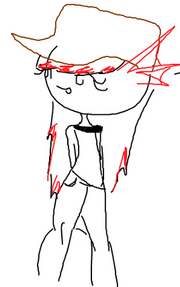 little too friendly with others. She has had an affair with Sasha and they had a child together, after Sasha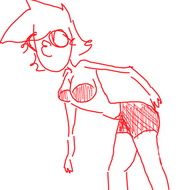 spat on an egg of red, who used the DNA to create Saline.